INSIDE (ARTE E CIENCIA)
The INSIDE [art and science] international group exhibition gathered 22 artists that, in different ways and through a variety of media, interact with science, from biology to artificial intelligence or robotics. Curated by artist Leonel Moura ,European Ambassador for Creativity and Innovation 2009, at Cordoaria Nacional, Rua da Junqueira 342, Santa Maria de Belém, Lisbon, Portugal.
Exhibition of dual screen installation Cocoon.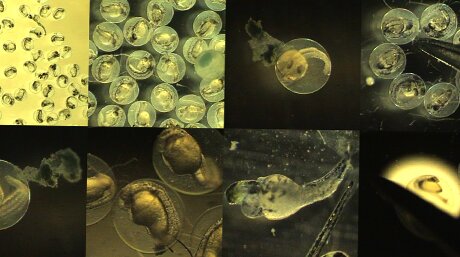 Featuring the work of artists: Bill Vorn, Carl Pisaturo, Catherine Chalmers, Driessens & Verstappen, Eduardo Kac, Ken Goldberg, Marta de Menezes, Miguel Chevalier, Oron Catts, Philip Ross, Roman Kirschner, Stelarc, Suzanne Anker, Orlan.

Also BOOK PUBLICATION
INSIDE – ARTE E CIENCA (ART AND SCIENCE) – Chapter and photo documentation in book published: Cienca Viva, National Agency for Scientific and Technological Culture and Municipality of Lisbon. Hard-back, photo illustrated 330p edition.
ISBN978 972 8615 07 9